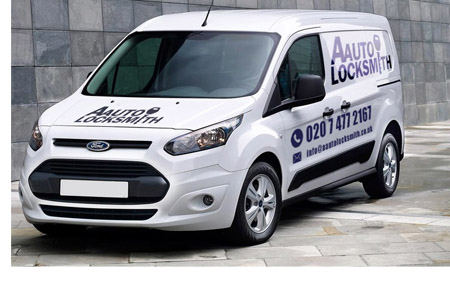 AAutolocksmiths provide car locksmith and auto locksmith services, contact us on 0207 477 2167 or 079468 45828 for a quote. Our car locksmith services include:
Lost car keys
Replacement keys
Broken keys
If you are locked out of your car and don't have spare keys around, you will need a reliable auto locksmith to help. Being stuck in such a situation on a roadside can be a nerve-racking experience, we are available to come to your aid anytime and anywhere, especially when you need it the most. Our auto locksmith services are available 24 hours a day all through the year. We have a proven track record of providing excellent customer service and our highly trained staff is equipped with the latest equipment to handle cars of all makes and models.
Why choose us?
We come to the location of your car and do not require your car to be towed to our workshop
Our services are prompt and our aim is to help you get your keys on the same day
Our services are available at affordable prices and do not leave a hole in your pocket
Our non-destructive methods and techniques enable you to get your car keys fast, without any damage to your vehicle
We cater to all models of Volkswagen such as Caddy, Bora, Fox, Golf, Crafter, Lupo, Touran, Transporter etc
All replacement car keys need to be cut or programmed according to the lock. Our car locksmith's carry the most advanced key cutting machinery along with blank keys to produce keys that are an ideal fit for your car lock. If you have lost your car keys, we can remake them according to the code of your vehicle's ignition lock or door. Whether you require a remote key or a non-remote one, we can provide either of them as per your needs.
Please note we are the only Auto locksmiths in the industry today which just stick to vehicle locks, we don't do commercial, we don't do residential, we only stick to Car locksmith related issues. We have knowledge and understanding of how vehicle electronics work due to previous experience and the amount of services we provide. Unlike other Auto locksmiths all our services are involved around car electronics, we do also provide the following:
Mileage correction
ECU coding
ECU remapping
Auto diagnostics
...and many other services
Vehicle locksmith
Whether you have lost your vehicle key, or the key you have no longer works, we can arrange replacement keys for you. We understand the inconvenience that can be caused when you are without your car keys, so we aim to get you up and running again as soon as possible. We can offer you a 24 hour response time, dependent on your location and the time of day that you contact us. Our service includes providing both remote and non-remote keys, depending on what is required for your vehicle. If your key has developed a fault and your car is immobilised due to this, we can recode the key and get your vehicle going again.
When contacting us, it would be helpful if you could have your vehicle paperwork to refer to. We may need to ask you for information from the manufacturers to enable us to deal with your request. This would be information such as any key codes or pins that you may have been provided with when you purchased the vehicle.
For any vehicle key problems, please contact us today to see how we can help, contact us by phone or email us through the website.