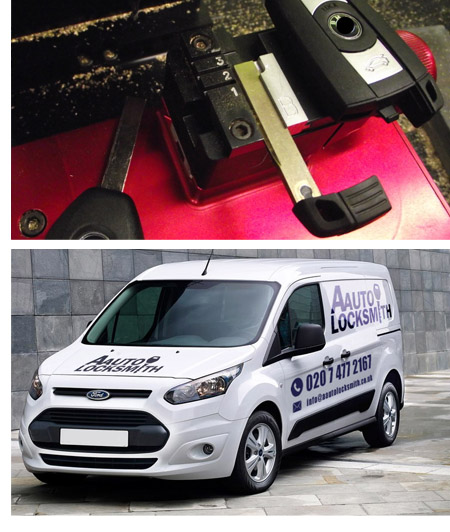 AAutolocksmith provides a spare car key service. You most likely have found us because you currently have a vehicle with no spare car key? We can help give you a spare key for your vehicle, we can cut and program the key on site, we can either program remote keys or just a non remote spare just in case your key gets damaged, lost or stolen you will save a lot of time and money.
We can program and cut any spare key for any vehicle on the market today despite how new or how old, we cover all vehicles including most of the popular brands, Volkswagens, Audi, Ford, Renault and Vauxhall etc. Please note that all keys have to be programmed to the vehicle, the reason for this is because all keys have an immobiliser chip if this is not present the key may turn the ignition but will not start the engine.
We provide all our services as a mobile service, we will come to you and get the work needed carried out on site. All the spare keys we provide are genuine either remote or non remote keys. Our response time is normally within 24 hours from the time of your call depending on area and time of the day.
For spare car key cutting, call the specialists today for a cost effective and fast service. We are 24 hour car key locksmiths, please don't hesitate to call us on 0207 477 2167 or for spare car key replacement costs, complete the contact form on the website and we will get back to you as soon as possible.